PROVEN CALMING SOLUTIONS FOR CATS
SUPPORTING E-MEOW-TIONAL HEALTH
When it comes to cats' well-being, we often think of their physical health. But emotional health (or as we say, e-meow-tional health) is just as important. Comfort Zone is dedicated to helping cats feel safe, happy and calm using signals that they understand. Comfort Zone drug-free calming solutions are effective in and around the home and on the go, with a wide range of products proven to help improve your pets' emotional well-being.
HOW COMFORT ZONE PHEROMONE PRODUCTS WORK
Comfort Zone calming products contain a drug free formula that mimic a cat's natural pheromones, letting him know the world around him is safe. They can help reduce stress behaviors like cat urine marking and cat scratching. Understanding how cat pheromones work can help your cat feel safe and reduce potential stressors in your home.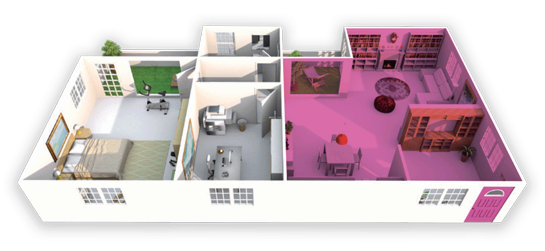 WHAT ARE USERS SAYING?
Scratch No More!
"The pheromone diffuser works! Cats scratch less in unwanted areas and there is no annoying odor from the diffuser."
There Is a Solution to Marking
"If your cat is marking you need to try this. It worked extremely well for me."
Peace Within My Home
"I love this new and amazing product that has brought peace and harmony to my home. Have always loved all my animals, did not know it was possible for a product to help my cat be less aggressive. I would purchase a lifetime quantity of it."

LESS STRESS. TRY RISK FREE.
We're so confident your pets will find stress relief from our products that we offer a 100% money back guarantee.
If you don't experience a more relaxed pet after 90 days, we'll give you a full refund.