The people that bring you Comfort Zone products love hearing when our products have helped pet households. Read some examples below of how our new and improved diffusers have helped cats reduce specific stressful behaviors and achieve less stress. You can also access a full page of reviews on our products.
Product and Payment Provided to Reviewers
SPRAYING
STEPHEN B.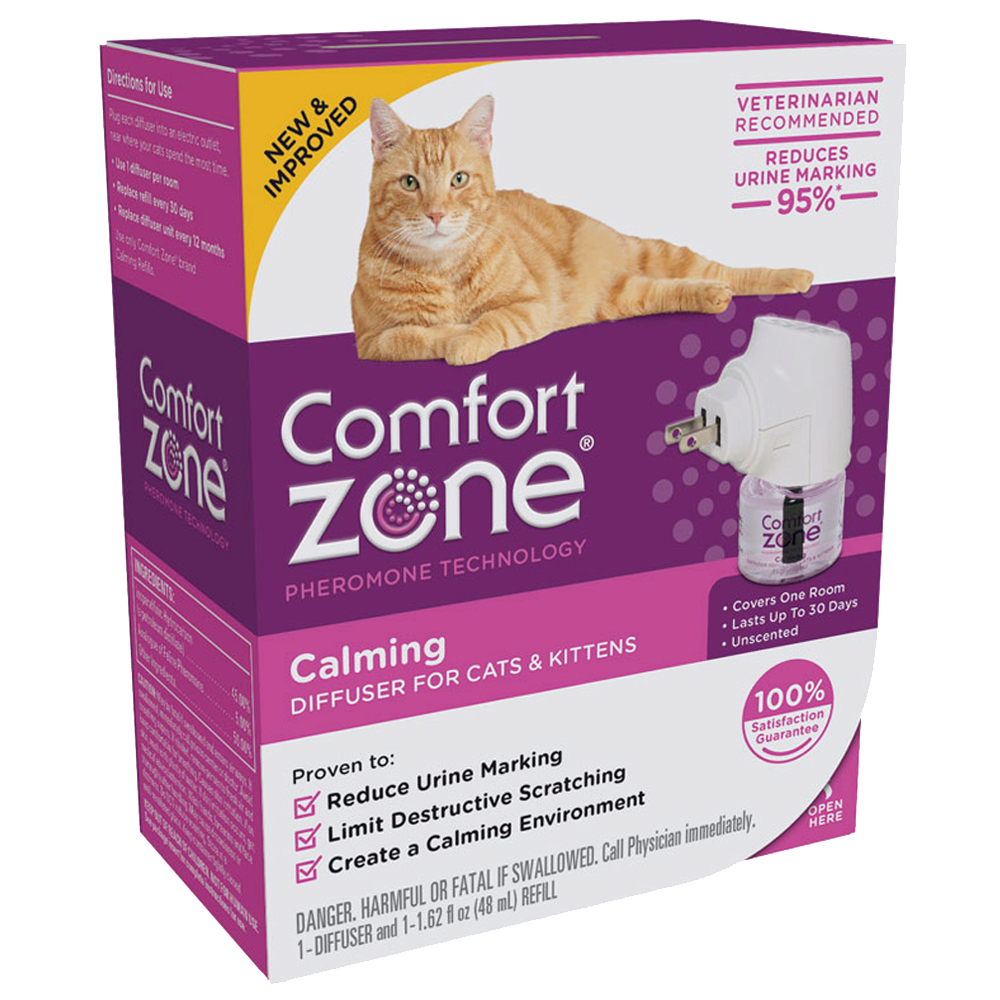 Stephen was ready to get rid of his cat. He sat at work worried that when he arrived back at home, he was going to discover a new urine stain from his cat on the walls somewhere in the house. But thanks to the Comfort Zone Calming Diffuser, Stephen is worry-free.
"This is the greatest pet product I have ever used. It's simple, easy, and there's no work involved. You simply plug it in and it stops your cat almost immediately from marking your walls and carpet. There's no time consuming clean up, and no horrible smell."
SCRATCH­ING
MANDY B.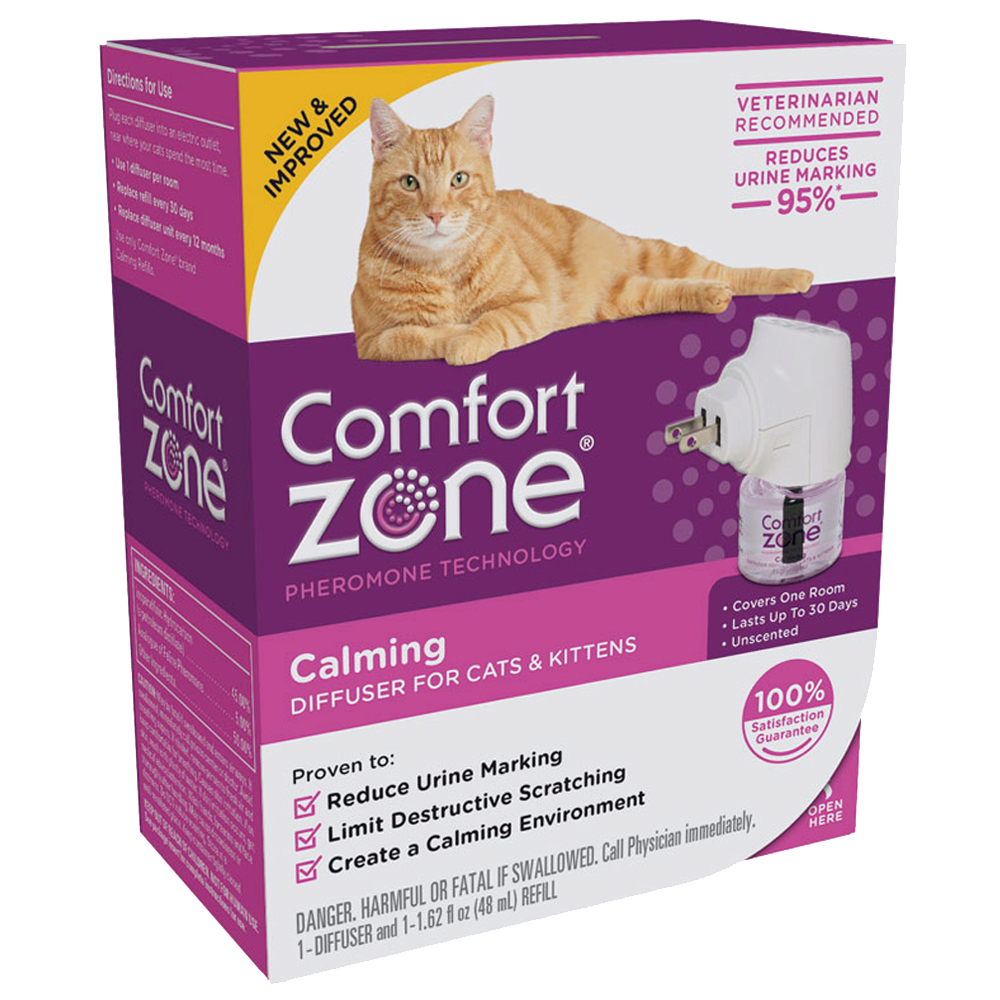 Mandy's cat scratched her furniture to the point she was embarrassed by its condition. She was concerned, daily, that she would need to replace it because the scratches on it from her cat were getting so bad. Then she found the Comfort Zone Calming Diffuser.
"This product is amazing. In four short weeks, he went from scratching daily to not at all. My furniture is saved and my worries are reduced greatly."
MULTI-CAT TENSION
HEATHER Q.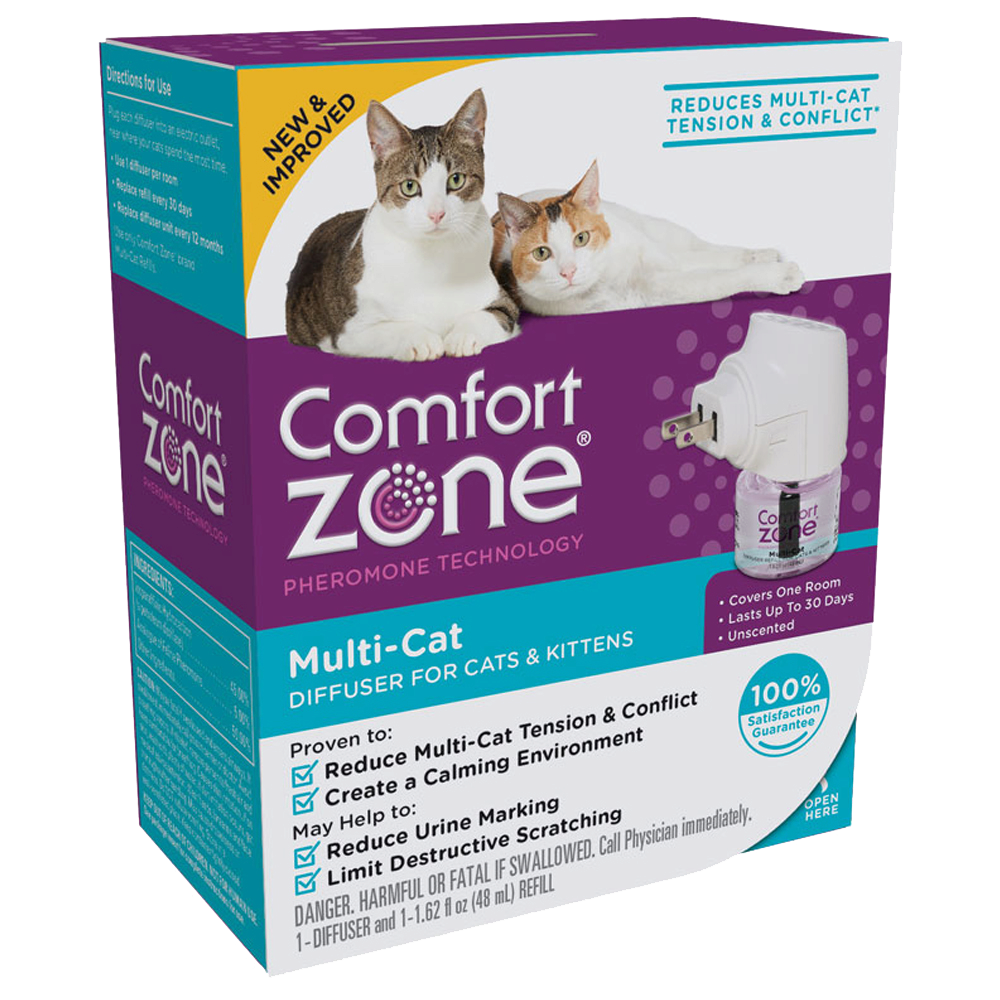 Heather was not living a carefree life. Her cats' fighting was causing her stress. When she'd come home, it was not a peaceful house, and she felt like she couldn't go out of town for long periods of time, fearing her cats would fight each other. The Comfort Zone Multi-Cat Diffuser restored her ability to lead her life.
"This product will make you worry less and enjoy your life more. And more importantly, it works."