Top 7 Gifts for Your Cat-Obsessed Friend
If you're looking for gifts for your cat-obsessed friend, then you've come to the right place. Cat gifts can be a great way to show your friend you genuinely care about her and her precious fur baby, whether you're celebrating a holiday or looking for cat birthday gifts. From calendars to gift baskets to T-shirts and treats, these gifts for cat owners are sure to make your friend smile and your friend's cat purr with joy.
1. Custom Cat Calendars
If you are extra crafty, you might enjoy designing and creating a custom cat calendar. It can be as simple as making a yearly calendar where each month features a different picture of your friend's cat.
Or you can make a calendar that counts down to a special day in your friend or his cat's life. Maybe it's counting down to Christmas like the traditional Advent calendar. Or maybe it's counting down to the cat's birthday or adoption day.
To create these unique calendars, use very small paper bags in different colors, each filled with a cat treat. Fold the bags in different sizes, tape them closed in the back, put bows and numbers on the front of each bag. Attach the bags to a piece of wood or poster board, and you have a cute, easy-to-make and tasty cat calendar.1 You might even add cat stickers to the front of the bags for extra decoration.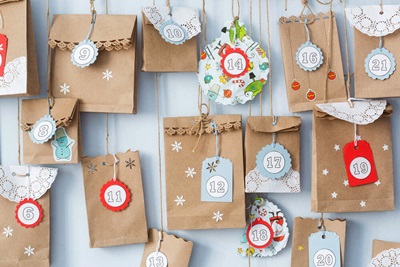 2. Purrrfectly Calm Cat Gift Basket
Here's how to make a calming cat gift basket for your friend. Fill the basket with items to help your friend's cat relax. Think of it as a cat spa day! It can include treats, a soft blanket for snuggling, a toy filled with catnip, cat wipes or a waterless shampoo with a soothing scent, and a Comfort Zone Calming Diffuser.
The calming diffuser releases a drug-free, odorless vapor that mimics the pheromones a cat releases to indicate an area is safe and secure. This is kind of like sending a signal in a cat's language that lets him know he can relax.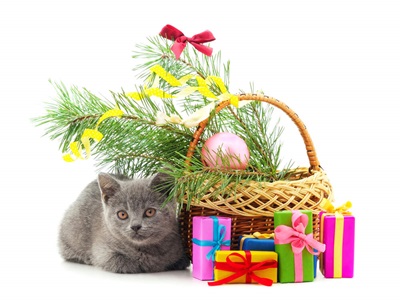 3. Photo Book
Most online sites allow you to upload photos and print a hard or soft cover photo book.2 Use photos your friend has shared with you or photos from social media and add in some fun memories of your own. You might want to highlight the cat's birthday, photos from when she was a kitten, photos with your friend's children, cute quotes, and photos with other pets. Your friend will be touched that you made the effort and this is a keepsake that will last.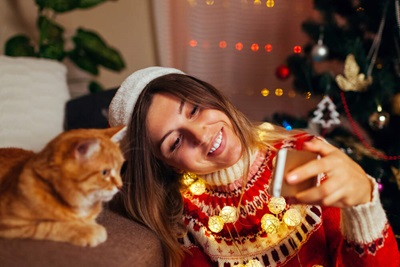 4. Cat Travel Kit
Is your friend nervous about traveling with her cat? Put together a "travel kit." Fill a comfy, spacious carrier with a soft blanket, travel litter, a collapsible bowl and food dish, treats, a catnip-filled toy, and a Comfort Zone Spray & Scratch Control Spray to use in the carrier and at the her destination. You might also want to add a Comfort Zone Calming Collar. The calming collar is great to use when traveling with your cat, and works well with the control spray — both signale to kitty that she's safe on the road.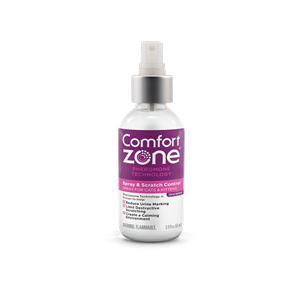 5. Personalized Framed Picture
If your friend has a particularly adorable photo of her cat, then why not put it in a really cute frame? You can get a thick frame and decorate it with all sorts of cat symbols, like pendants in the shape of paw prints and cats, cat stickers, fish, and a cute saying stenciled on the frame like "nine lives," "fur baby," or "purrfect."

6. Cat T-Shirts
Another cute idea is to make your friend a T-shirt with his cat's face on the front. Numerous T-shirt printing companies will let you send in a photo that can be put on the front of the T-shirt with the cat's name under it. Try adding a cute saying like "Purrfect Day" or "I love my cat." If you want to do it yourself, you can buy an iron-on T-shirt print and make the shirt at home.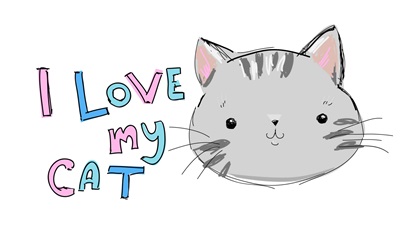 7. Homemade Cat Treats
If you're especially good at baking, why not try your hand at homemade cat treats?3 Present them in a cute mason jar tied with a ribbon.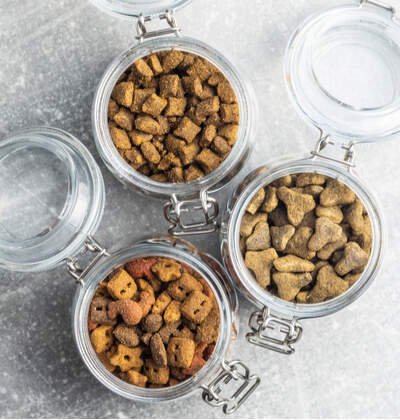 There's no end to ideas for purrrfect gifts for your cat-loving friends. Anything that shows you care about them and their feline friends will be remembered for years to come.
1. Tell Love and Party. "DIY Paper Bag Advent Calendar." TellLoveandParty.com, 1 December 2016, https://tellloveandparty.com/2016/12/diy-paper-bag-advent-calendar.html.
2. Shutterfly Community. "13 Charming Cat Photo Album Ideas for Every Feline Lover." Shutterfly.com, 3 September 2020, https://www.shutterfly.com/ideas/cat-photo-album/.
3. Jamieson, Amy. "10 Easy Homemade Treats Your Cat (And Instagram!) Will Totally Love." Care.com, 10 October 2018, https://www.care.com/c/stories/6291/easy-homemade-cat-treats/.